This course is not open for enrollment.
Make a career shift to UX in as short as three months
UX design has been listed as one of the best careers by major publications in recent years. UX jobs have shown big growth, great pay, and high job satisfaction rate. Its multidisciplinary nature allows nearly anyone to get into the field no matter what background they have. If you are one of those people who wants to start a career in UX with or without experience, this program is for you.
Our UX Design Intensive course teaches career changers to make a complete shift to UX within 3-5 months.* You will build a showcase ready portfolio by working on hands-on projects. After learning UX design, the career preparation phase provides what you need to do to land a job, including writing a perfect resume and preparing for job interviews.
Many of our students successfully landed a job in UX. But don't take our words for it. Check out our Course Report page and YouTube interviews to hear directly from our alumni and see where they work now. We guarantee you'll be inspired by their stories!
* The program length is estimated based on the average time spent.
Program Overview
✔ Learn key UX concepts and methodologies that you can apply to real projects
✔ Build a showcase-ready portfolio containing multiple case studies
✔ Build your professional UX designer resume and LinkedIn profile
✔ One-on-one meetings with a senior UX designer mentor*
✔ Lifetime access to our Slack community
* Only available for Mentorship plan
Who Should Enroll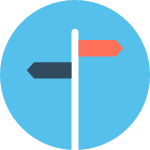 Career Changers
Individuals who are interested in UX design as a career choice ready to make a transition into the field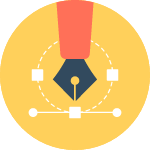 Graphic/Visual Designers
Designers working in print/visual media who want to add UX skills to become a fully fledged UX designer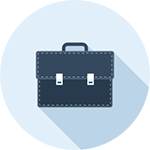 Students
Students who want to get a head start on launching a career by building a portfolio and preparing for a job search
What You Get
Flexible Monthly Subscription
You can learn on your own pace and cancel the subscription anytime when you finish
Project-based Curriculum
Learn all key UX concepts by doing hands-on projects anytime, anywhere online
Customized Content
You can decide which areas to focus. Our program is fully customizable
Portfolio Building
Instructions on building a showcase-ready portfolio with multiple UX case studies
Career Preparation
Lessons on writing resume, networking strategy, and job interview practice
Slack Community
Reach expert instructors and like-minded classmates through our Slack community for any questions 24/7
One-on-one Coaching*
Weekly 45 min meetings with a mentor to ask any questions and get personalized feedback on your assignments
Certificate of Completion**
Digital certificate you can add work samples and showcase on your resume and social media
Career Support**
Job resources, career advice, and ask questions even after finishing the course
* Only available for Mentorship plan
** Only for students who sign up for Mentorship plan AND meet the course complete requirements by the time of graduation
UX Design As A Job
Job Satisfaction
5 out of 5
PayScale
"Extremely satisfied" Rated 5 out of 5 based on PayScale's independent job satisfaction survey
Best Jobs In America
#14
CNN Money
UX Designer is listed in CNN Money's top 100 careers among jobs with big growth, great pay and satisfying work
Average Salary Increase
$24,000
Course Report
With the average salary lift of $2,000 a month, you can recoup the tuition in a month when you land your first full-time job
Class Curriculum
Welcome to UX Design Intensive
Available in days
days after you enroll
[Pre-study] Start Here
Available in days
days after you enroll
[Pre-study] Portfolio Website
Available in days
days after you enroll
Prerequisites
No prerequisites or experience is required to take this course. You need a laptop (PC or Mac) and internet access. You also need basic computer skills, such as using a word processor, basic diagramming software, and navigating websites.
Get Syllabus
Also, get notified for course updates and exclusive offers
Class Projects

Project 1
Your personal passion project. Many students try to solve an issue they care about by creating a digital solution. It can be a website or web or mobile based solution.

Project 2
Redesign of a well-known product. Choose a different medium than the first project. For example, if your first project is a website, select a mobile app to improve.

Project 3
A concept design outside of web or mobile, such as a product that uses VR technology. Use any media to convey your ideas like sketches or an interactive prototype.
Tools
Here are the industry standard tools we cover in the course. You can choose one of the tools in each category.
| | |
| --- | --- |
| Prototyping | Wireframing |
| | |
| | |
| Visual Design | Survey |
| | |
This course is not open for enrollment.
Frequently Asked Questions
I have no previous experience. Can I still take the course?
Yes, we believe anyone can learn user experience design and start a career. The only prerequisite you are required to do is our onboarding survey in the beginning to set a customized goal based on your unique background and desired career path.
What if I have to cancel the class?
You can cancel anytime and get a prorated refund based on a number of days you spent, minus any financial transaction fees, such as credit card processing fees.
Can I pause my subscription?
Yes, you can pause your subscription and resume to the course in the future. You will not be charged during the paused time period. Please contact us to pause your subscription.
Contact Us
Email us
Get in touch with us at [email protected] for any questions about our courses.
Talk to a person
Schedule a time to chat with us to find out if the program is right for you.