For a designer, regardless of the field, a portfolio is the most important piece of evidence of your skills and experience. In this lecture, we'll take a look at UX design portfolios and analyze them to see what makes them great and how you can apply it to your portfolio. We'll also introduce you some of the common platforms you can host your portfolio website, along with tips to accurately represent who you are as a designer.
Expected Outcomes:
Learn what makes great portfolio and apply to your own
Outline the content of your portfolio website and start gathering materials
Choose a platform for your portfolio website and create basic structure
UX Designer Portfolio Examples
Let's look at some UX portfolios to learn from best examples online. Each example belongs to an articles with many other examples. Take a look around and see what makes each one stand out from the crowd. Think about what you like about them and what you don't like about them. Visualize how you want to lay out your work samples and main navigation menus.
---
Simon Pan
http://simonpan.com/work/bikes-case-study/
"I love the simplicity of the design of this site, but more importantly look at these case studies! Simon's portfolio takes the most comprehensively catalogued case studies award, hands down. Add to that some beautiful imagery and he's onto a winning formula. I read this portfolio from end to end, just for pure enjoyment. It's no wonder he's been snapped up by Uber."
10 Inspiring UX Portfolios by UX Mastery
---
Alan Shen
http://alanmshen.com/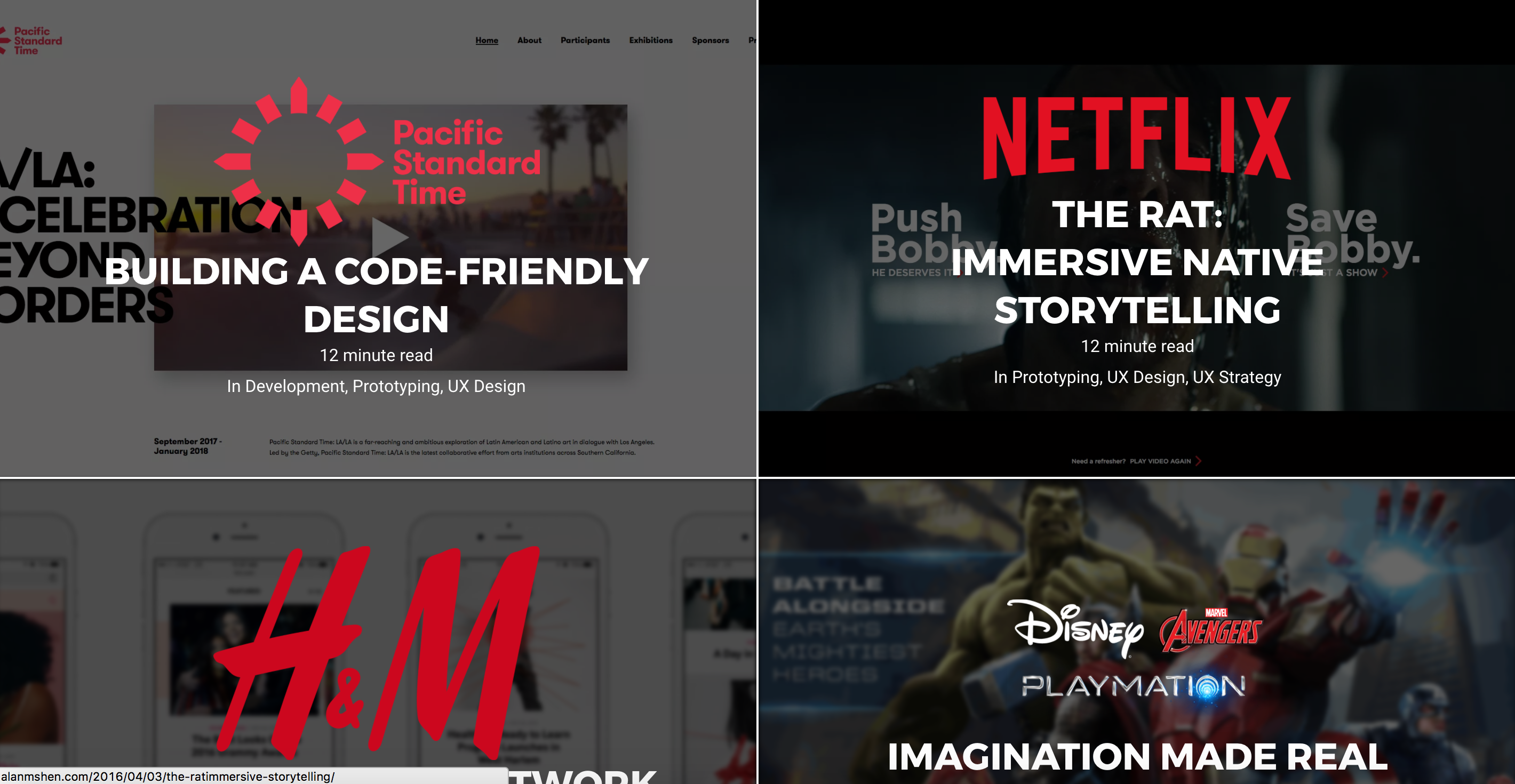 "Good example of: in-depth, well written case studies. The "TL;DR" accordion is a nice feature that gives a high level summary of the project"
List of Top UX Design Portfolios by UX Beginner
---
Joshua Taylor
http://joshuataylordesign.com/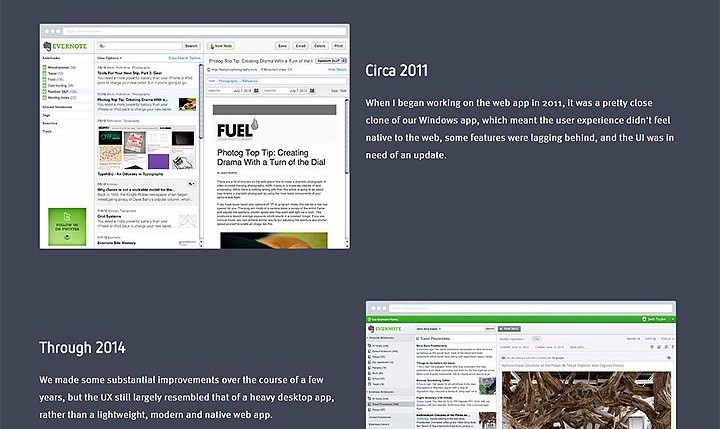 "Former Evernote Design Director Joshua Taylor, tells compelling visual stories in his UX portfolio. By identifying the challenge he faced in each UX design project, describing his team's actions, problems, and solutions, Joshua creates a narrative arc that sells his experience and expertise effectively."