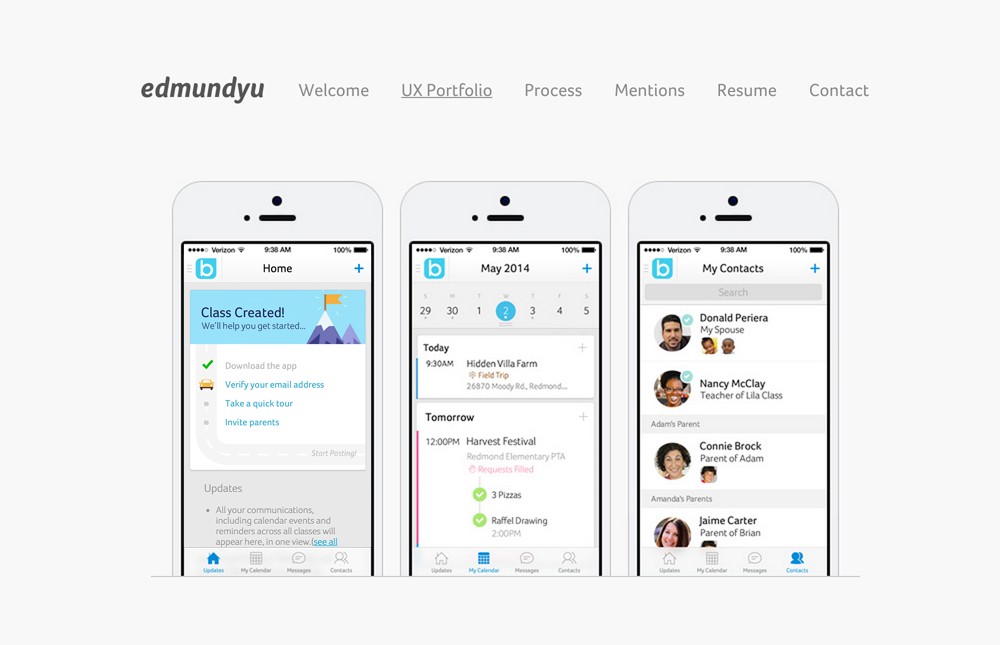 You've seen other people's portfolio websites. Now it's time to think about yours. You may not even have any projects. But you can still set up the navigation menu and start populating necessary information as a starter. But first, you need to decide where you want to host your website. Here are some platforms that you may consider using from easiest to hardest regarding technical levels.
Portfolio Hosting Services (Easiest)
It's easy as creating an account, uploading images and text, and hit publish. Some portfolio hosting services require new users to get approval as a way to control the quality. Many of them have a job board and career resources.
CoroFlot (Need to upload work samples and get approved)
Dribbble (Apply to be a prospect to get invited and upload work)
Website Builders (Moderate)
All modern website builders provide a drag & drop feature to create a custom website in no time. You can pretty much set up however you want but need to spend a small monthly subscription fee. You can also buy a custom domain (like yourname.com instead of yourname.squarespace.com) to look more professional. Recommended if you want to have more control and are comfortable making some advanced configurations.
Website Building Platforms (Advanced)
If you are comfortable with creating a website from scratch, you can use CMS like WordPress. A word of caution, only choose this option if you are 100% confident with this level of web development work. It might slow you down due to maintenance needs, such as resolving plugin conflicts or periodic version upgrades.

Image Credit: Edmund Yu